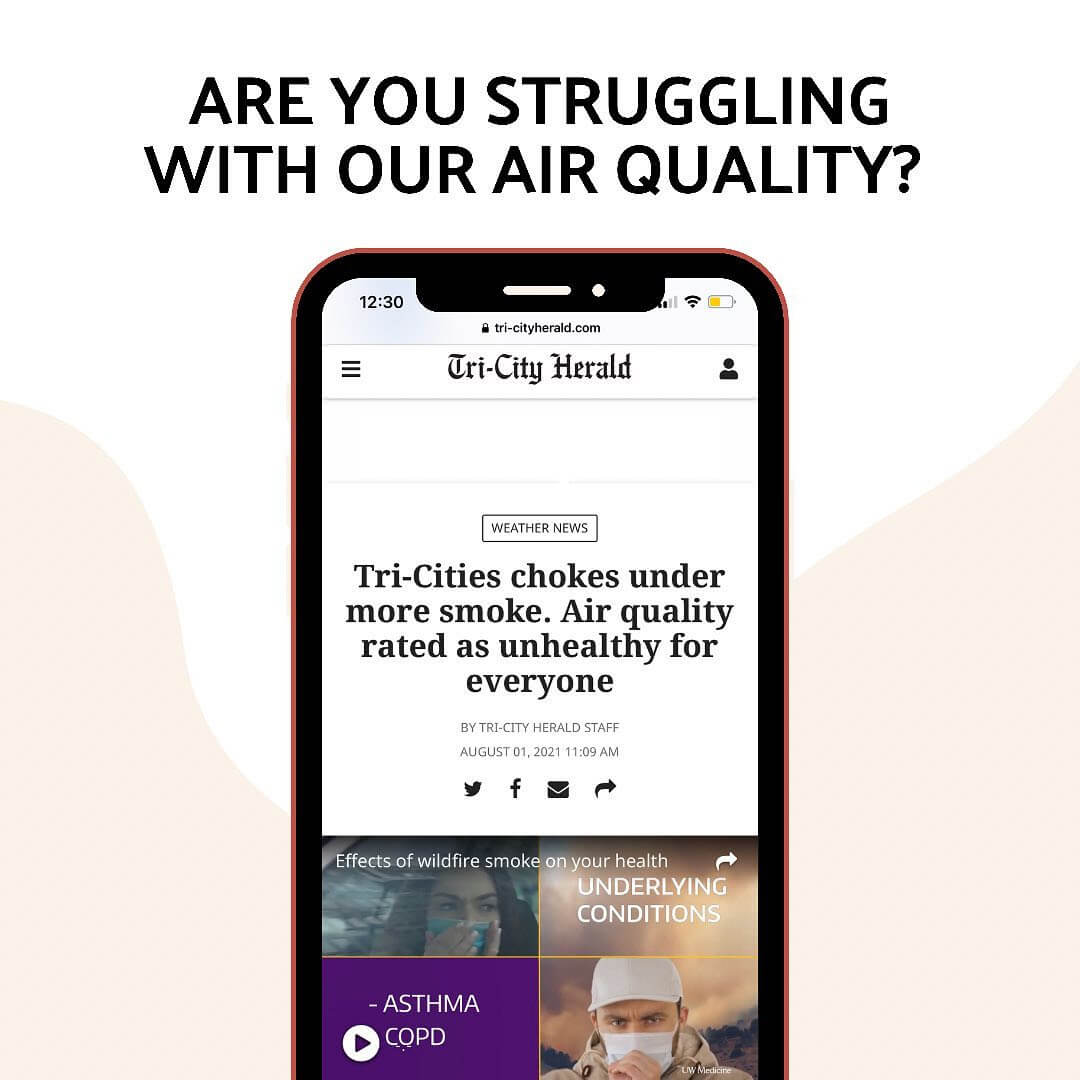 When the smoke comes rolling into the Tri-Cities, the air quality is no joke.
The smoke isn't just gloomy, it is a real threat to your health.
You are breathing in a lot of toxins during this time such as particles PM10 + PM2.5. What does this mean exactly? PM10 is inhalable, meaning it can get into the lungs and cause inflammation in the respiratory system and heart.
You shouldn't apologize for wanting more and desiring results.
Sculpt Tri-Cities believes you deserve more.
If you're feeling stuck with your appearance, joint pain, or energy levels, our membership provides access to all of the tools and experts in the environment you need to get unstuck. Our dedicated tracks, encouraging staff, and effective noninvasive technology help you work smarter not harder. In the end, you get exactly what you want, and often times more than you expected, so you can perform and feel your best. It's your life, it's your body, define it however you desire.
We don't discount results. And neither should you.
Let's get you started feeling better today with our dedicated pathways:
Getting you back on track.
Sculpt your body at the tap of a button.
Download our Sculpt App.
Download the Sculpt Tri-Cities App today to plan and schedule your appointments! From this mobile App, you can view schedules, book appointments, view ongoing promotions, as well as view our location and contact information. You can also click through to our social pages! Optimize your time and maximize the convenience of booking your appointments from your device! Download this App today!