T-Shock Therapy and Cellulite Treatment
If we are honest with ourselves, most of us have at least some cellulite on our bodies. There are those of us who have more cellulite than others, but there is a clear consensus among many people that cellulite, or fat cells, are quite challenging to eliminate. In fact, it can seem practically impossible to rid our bodies of all the cellulite that we need to in order to be healthy and look our best.
The fact that this is such a widespread problem – at least 80 percent of women experience cellulite in their lifetime – it is no wonder that we see so many ads and commercials touting ways to get rid of these fat cells. But if we understand what causes cellulite, we will be able to combat it at the source and prevent its further development.
What is Cellulite?
Cellulite is a chronic-degenerative dysfunction of the connective tissue. When lymphatic circulation is impeded, excess fluid remains in the body's tissues and liquid is retained. Fluid retention is a clear first step in the process of cellulite development. Fluid stagnation in the interstitial space of connective tissue brings about an inflammatory change of adipose tissue in the dermal layer of the skin that is pushed towards the skin's surface. This leads to the orange peel texture of cellulite.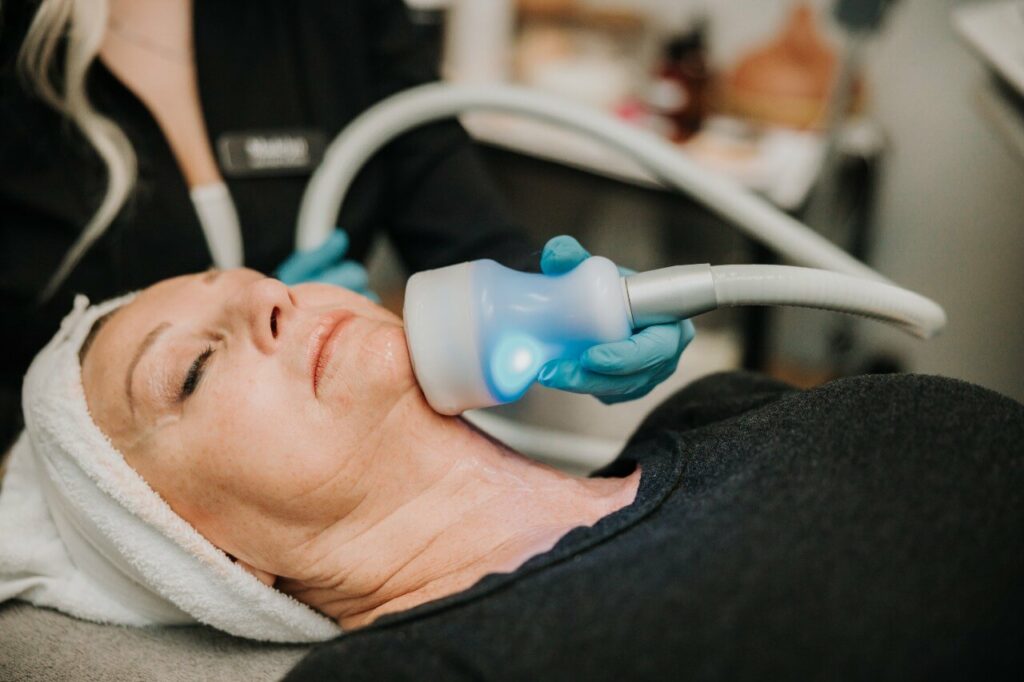 What is T-Shock Therapy & How Does It Eliminate Cellulite?
Cryo T-Shock therapy was developed by Pagani in Italy. It is comprised of aesthetics equipment that uses thermal shock to bring about fat loss. It utilizes various pre-programmed settings for each section of the body, based on the objective of the user. 
Cryo T-Shock provides the patient with a pain-free and convenient fat reduction treatment that is highly successful in a relatively short period of time. This simple, yet effective treatment uses innovative thermal technology to safely destroy fat cells, delivering long-lasting results.
With respect to Cryo T-Shock therapy, by alternating warm and cold treatments directly to the skin, blood vessels in a localized area are constricted. The reduction of fat with the preservation of surrounding non-fat tissue offers a dramatic firming effect.
Cryo T-Shock therapy uses a hand-held wand that applies heat and cold initiating thermal shock to the fat cells. The process of Cryo T-Shock begins with heating of the subcutaneous fat cells for a brief time. This triggers increased blood flow to the cell, which increases the concentration of fluid in the cell.
Next, Cryo T-Shock quickly decreases the temperature of the cell, which greatly reduces blood flow to the cell. What's more, the additional fluid that was accumulated in the cell during the heating phase begins to crystalize, which leads to internal destruction of the cell. This when natural cell death takes place.
The purpose of the Cryo T-Shock therapy treatment is to lower the temperature of the fat cells enough to cause what is known as the phenomenon of apoptosis. This is triggered when the temperature of the fat tissue is between 12 and 17 degrees C, which causes the cells to die. The cells are then naturally passed through the body's lymphatic system and excreted through sweat and urine. It is important to note that Cryo T-Shock does not harm the other surrounding tissues.
The body relies on the lymphatic system to mobilize these cells out of the area and excrete them as waste products. Because of this phenomenon, T-Shock therapy fat loss sessions are spaced out every two weeks. This is the necessary amount of time for your body to be able to completely remove these cells before the next session gets underway.
Because cellulite is a complicated issue, treatment needs to work on numerous levels in order to reduce the effects of cellulite and assist with long-term maintenance. The T-Shock provides the surface results and it also works towards reversing the internal cause of cellulite and resetting the tissue.
With Cryo Toning – a Cryo T-Shock therapy product – the patient will experience less cold to assist in reducing the appearance of cellulite, in addition to fine lines, and wrinkles. Cryo Toning does this by stimulating collagen and elastin production while tightening muscles. Production of both collagen and elastin happens as a direct result of significantly increased micro circulation brought on by the thermal shock that is caused by the alternating use of hot and cold.
For T-Shock therapy to be optimally effective, it is important that between sessions you exercise moderately, stay hydrated, and promote blood flow in the body to help prevent cellulite from coming back.
Other Benefits of Cryo T-Shock Therapy

Cryo T-Shock therapy is an effective tool for eliminating cellulite, but in conjunction with lifestyle changes that include moderate exercise and staying hydrated.  What's more, Cryo T-Shock therapy also prevents the return of cellulite. 
Knowledge about the root cause of cellulite powers the Cryo T-Shock therapy plan and guides the post-treatment plan for maintaining results.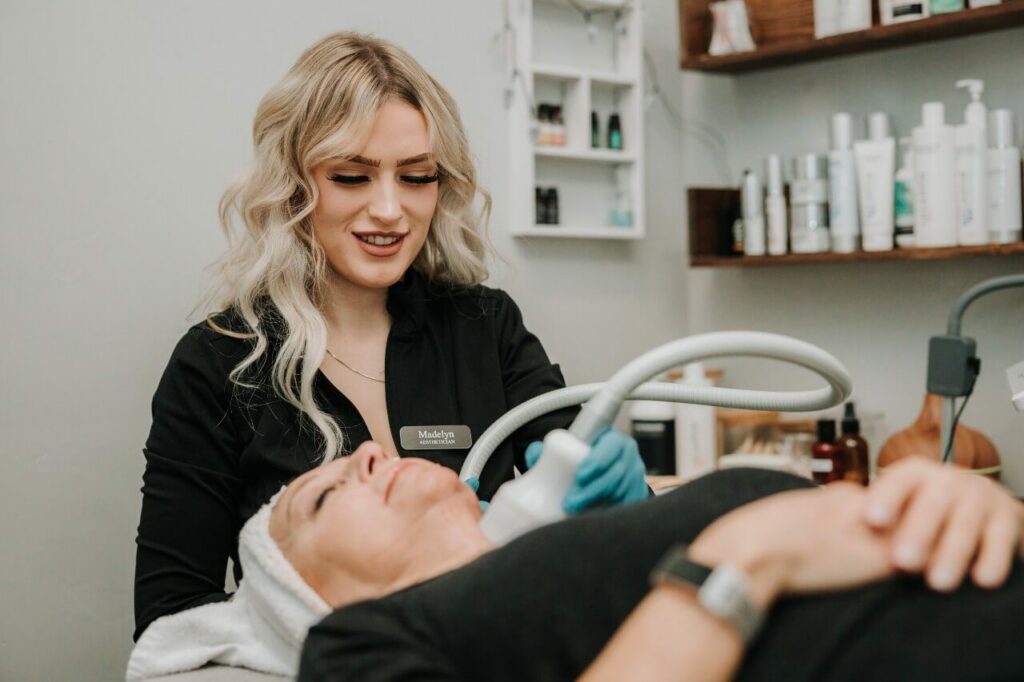 Look to Sculpt Tri-Cities as Your Local Source for Cryo T-Shock Therapy
At Sculpt Tri-Cities, we are the experts in health and wellness. Our employees care about your well-being.
Sculpt Tri-Cities offers Cryo T-Shock Therapy products that we believe could transform your appearance.
Cryo T-Shock Slim™
Cryo T-Shock Slim safely and effectively uses thermal shock to target and naturally destroy fat cells without any damage to beneficial cells. The Cryo T-Shock breaks down fat cells, which your body naturally flushes out through the lymphatic system in days to weeks following the treatment. It is a safe, painless, non-surgical alternative to liposuction and traditional technologies.
Cryo T-Shock Tone™
Cryo T-Shock Tone helps reduce the appearance of crepey and loose skin, cellulite, fine lines, and wrinkles by stimulating collagen and elastin production while tightening muscles. 

Sculpt Tri-Cities was the first to bring this technology to our area, and hope to expand nationally. We have thousands of hours of experience and proven results. We use licensed aestheticians who are sent through advanced T-Shock training. 
Can't wait any longer for your Cryo T-Shock Treatment?
Book your Consultation with Sculpt Wellness Center today to start your effective and painless fat reduction technique!